FAQ's
As with all sports there are always questions for the new participant and Caosteering is no exception. Below are some of the most asked questions. As time goes by these will be added to, if you have a question that isn't included here please contact us.
What Do I need to wear coasteering?
To fully enjoy the experience you should wear a wetsuit, stable shoes with a firm sole, buoyancy aid, helmet. If conditions are cold then wetsuit gloves and a hood are advisable.
Can I Coasteer Anywhere?
No. There are some areas of coastline such as Army ranges that are off limits to coasteering as are some private areas.
There are also areas with restrictions on them at certain times of year, such as bird nesting restrictions. If you are considering going then the best way to enjoy your time is to go with a recognised provider.
Can Coasteering Taken Place All Year Round?
If you are new to Coasteering it is advisable to go at the warmest time of the year roughly May to October, however if you are happy to be a little brave, the sea temperature around the British Isles is such that it is possible to go all year round.
Make sure that your recognised provider has winter wetsuits to give to you.
Where can I find a Coasteering provider?
Follow the links from this website to your region and then select a provider from the list alternatively you can always Google coasteering with a location and a number of providers will come up.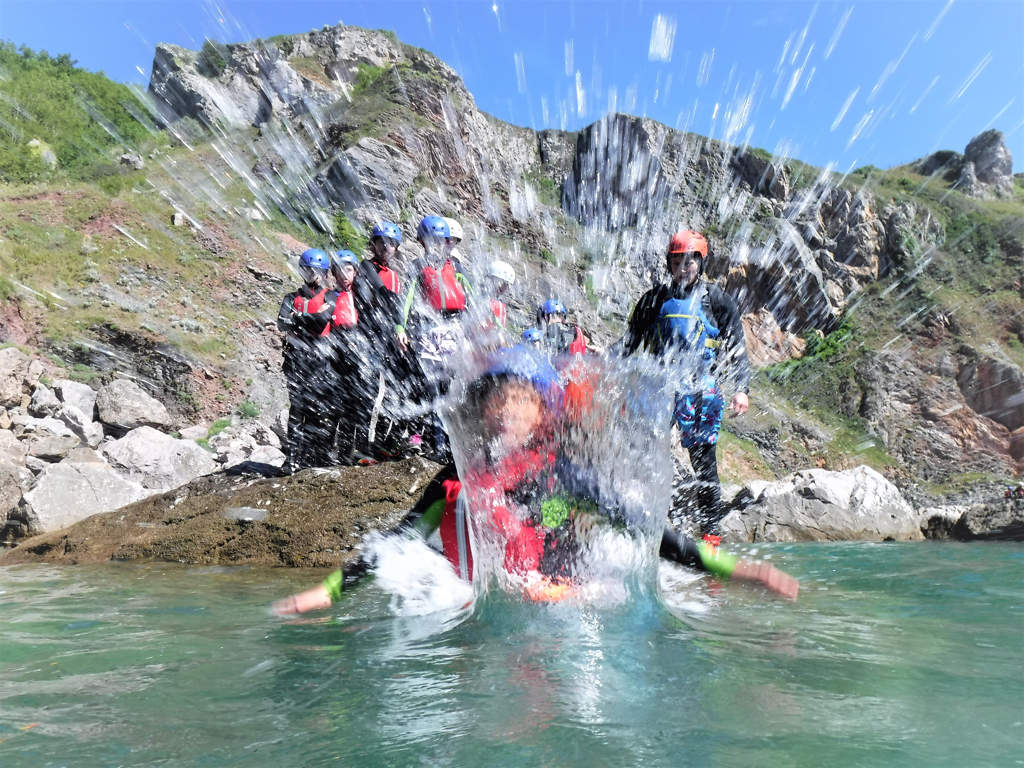 Join the NCC
You can join the NCC as a individual guide and as an organisation that provides commercial coasteering....
Coasteering Guide Award
The NCC has recently created a new Coasteering Award for perspective and existing guides...